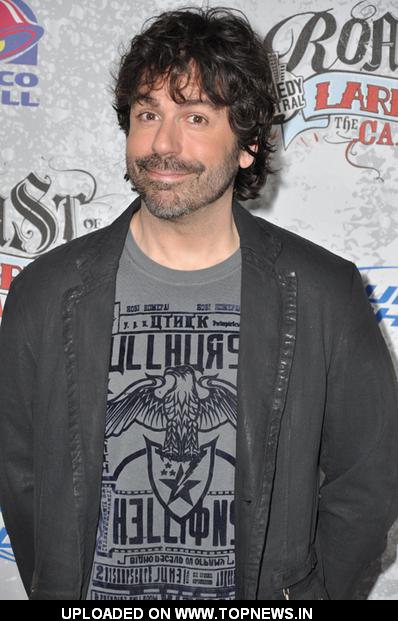 Next week, to the day, I was supposed to be see one of my favorite comedians perform at the new club, Helium, in downtown Portland. Sadly, thats not going to happen.
Greg Giraldo, the Comedy Central Roast veteran, passed away today.
Not to take away from any other death- but Giraldo was a very funny man and consistantly the brightest star of any of the Comedy Central Roasts. Shit, he is one of the main reasons I tuned into both season of Lewis Blacks "Root of All Evil."
Since I won't be able to see him like I had planned, I'm going to list some of his funniest roast quotes on here. If you don't know the dude, youtube his work. He is a LEGEND with the insults.
So, in honor of the fallen funny man, here are some funny things the man has said:
To Ice T: "you fuckin' fossil. You're so old, the first thing you bought with your record deal money was your freedom. On your first album, the 'n-word' was 'negro.'"
Jeff Ross: "You're fattening faster than you're aging. You're like the Curious Case of Benjamin Glutton."
To Michael Moore: "If you're going to dedicate your career to ranting about the excesses of American capitalism, you probably shouldn't weigh 450 pounds"
TO Kathy Griffin: You've been stitched up thousands of times but you're still sad to look at. You're like the AIDS quilt."
To Joan Rivers:"You are one irritating Jew broad...first time I heard your voice my foreskin fell off."
To Gilbert Godfried: "Gilbert is famously cheap. I'm impressed you're here Gilbert. You gotta buy new clothes and take a week off work just to do this. But you showed up. You tightened your belt and you came. You're like David Carradine"
To Seth Macfarlane: "You made all your money because you created a f*cked up, criminal baby. You're like Michael Lohan."
Said to Greg, from Laurie Kilmartin : " Greg, you self hating husband. I've never heard anyone hate his wife like Greg hates his. The only reason Greg Keeps getting her pregnant is he's hoping she'll die during child birth."
Funny shit. Funny dude. I'll always wish I got to see him live.

Rest in Peace, Greg.